Capel y Graig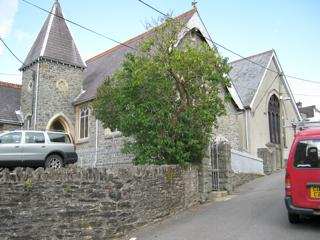 Address:

Graig Unitarian Chapel
LLANDYSUL
Ceredigion

Minister:Wyn Thomas

Secretary: Mrs. A . Harris
Llys y Wawr
LLANDYSUL
Ceredigion

Tel: 01559 363433

Graig Chapel is in the centre of Llandysul. It is a beautiful building both outside and in with a large hall to the right which is still used for community purposes. The present building dates from 1884 and was established by the ministers of Llwynrhydowen. There was probably a Unitarian congregation in the village from around 1840. This is the only chapel in the "Black Spot" of Ceredigion which does not have a cemetery and members here tend to be buried at the Pantydefaid Cemetery which is only a short distance away. A history of the congregation has been written by Dr. Elwyn Davies.